Bacon and onions dip
Compatibile with Thermomix TM5 and TM31
Ingredients
1 oz olive oil
8 slices bacon
1 (small) onion
1 clove garlic
18 oz cream cheese
4 oz sour cream
a bunch chives
to taste salt
to taste pepper
Steps
Put into the bowl oil: 3 min. 210°F speed 3.
Add bacon (chopped), onion (diced) and garlic: 5 min. 210°F speed 2.
Check for a crispy bacon result and allow to cool slightly.
Add cheese, sour cream, chives, salt and pepper: 5 sec. speed 8.
Scrape down the sides of the bowl: 10 sec. speed 4.
Transfet into a serving bowl, sprinkle with extra chives and serve.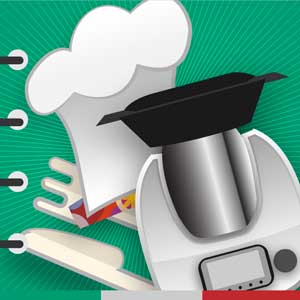 Recipes For Thermomix