Bacon potato soup
Compatibile with Thermomix TM5 and TM31
Ingredients
1 onion
2 cloves garlic
6 slices bacon
1 oz butter
14 oz potatoes
10 oz milk
7 oz water
½ tbs vegetable stock concentrate
Steps
Put into the bowl onion (peeled and quartered), garlic and bacon (roughly chopped): 10 sec. speed 8.
Add butter: 5 min. 210°F speed 2.
Add potatoes (diced small), milk, water and stock: 20 min. temp. Varoma speed 2.
Add parsley to taste: from speed 4 to speed 10 slowly.
Check for a creamy and smooth result.
Serve with grated bread, parmesan and some more bacon.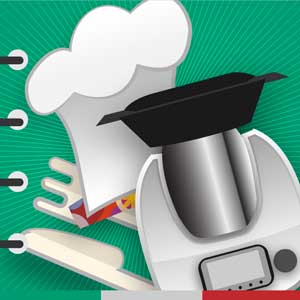 Recipes For Thermomix