Baileys and pistachio fudge
Compatibile with Thermomix TM5 and TM31
Ingredients
3 oz (roasted, unsalted and no shell) pistachios
18 oz baking chocolate
7 oz condensed milk
3 oz Baileys Irish Cream
Steps
Put into the bowl the pistachios: 3 sec. speed 5.
Set aside.
Place into the bowl the chocolate: 10 sec. speed 9.
Scrape down the sides of the bowl and repeat: 10 sec. speed 9.
Add condensed milk and baileys: 10 sec. speed 3.
Then cook: 10 min. temp. Varoma speed 2.
Add pistachios: 10 sec. speed 3 reverse.
Check the mixture into the bowl, it must be mixed through.
Transfer the mixture into the rectangular spring form (lined with baking paper) and allow it to set in the fridge.
Cut into small squares and serve.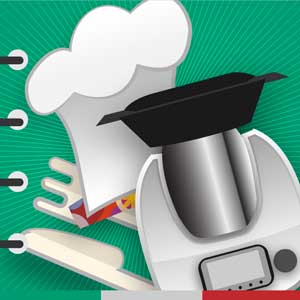 Recipes For Thermomix