Banana honey and cinnamon muffins
Compatibile with Thermomix TM5 and TM31
Ingredients
2 (ripe) bananas
2 eggs
3 oz honey
10 oz self raising flour
6 oz buttermilk
1 tsp (extract) vanilla
2 oz coconut oil
1 tsp cinnamon
Steps
Put into the bowl the bananas roughly chopped: 10 sec. speed 5.
Add eggs and honey: 2 min. speed 4.
Add flour, buttermilk, vanilla, coconut oil and cinnamon: 2 min. speed 3.
Wrap a muffin tin with cases and fill each muffin case for 3/4 and bake in the preheated oven at 350°F for 20 minutes.
Allow to cool slightly before carefully removing from tray and serve.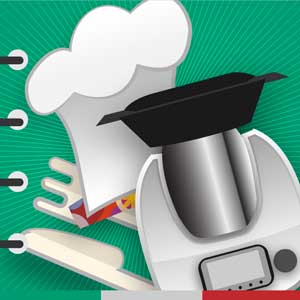 Recipes For Thermomix