Banana honey pancakes
Compatibile with Thermomix TM5 and TM31
Ingredients
1 bananas
1 oz honey
1 eggs
5 oz milk
5 oz self raising flour
1 tsp baking powder
2 tsp (essence) vanilla
1 oz butter
Steps
Place butter into the bowl: 2 min. 120°F speed 2.
Add bananas: 1 min. speed 4.
Add honey, egg, milk, flour baking powder and vanilla: 30 sec. speed 4.
Cook a mixture spoon into a frying pan, lightly buttered, over a low heat.
Cook until bubbles appear and then flip over (about 30 seconds).
Serve warm with honey or freeze for later.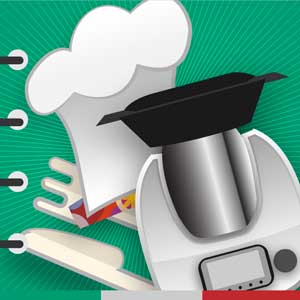 Recipes For Thermomix