Caramel frosting
Compatibile with Thermomix TM5 and TM31
Ingredients
2 oz butter
3 oz brown sugar
1 tsp (extract) vanilla
1 oz milk
2½ cups icing sugar
Steps
Put into the bowl butter and brown sugar: 4 min. 210°F speed 2.
Place the butterfly into the bowl and add vanilla and half of the icing sugar: 30 sec. speed 2.
Slowly drizzle in the milk and the remaining icing sugar through the hole (more or less to suit your taste): 1 min. speed 4.
Use the frosting to decorate cupcakes or muffins, work quickly with it as it forms a firm outer layer quickly.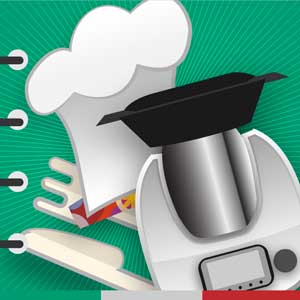 Recipes For Thermomix