Carrot and almond cake
Compatibile with Thermomix TM5 and TM31
Ingredients
6 oz sugar
3 oz slivered almonds
8 oz carrot
10 oz self raising flour
2 eggs
3 oz milk
100 g vegetable oil
1 tbsp (extract) vanilla
Steps
Put into the bowl sugar and almonds: 30 sec. speed 6.
Add carrots (peeled and roughly diced): 30 sec. speed 7.
Scrape down the sides of the bowl and add self raising flour (or all purpose flour and yeast), eggs, milk, oil and vanilla: 2 min. speed. 4.
Pour the mixture into the tin (lined with baking paper) and bake in the preheated oven at 350°F for 40 minutes (until golden brown).
Check with a toothpick if the cake is ready (leave it in the oven for a little longer if the cake is still very wet inside).
Serve with just a little dust of icing sugar on top.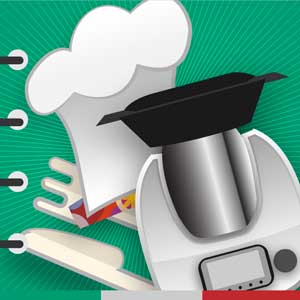 Recipes For Thermomix