Cheese and bacon rolls
Compatibile with Thermomix TM5 and TM31
Ingredients
16 oz water
26 oz self raising flour
1 tsp salt
7 oz (grated) cheese
6 slices (diced) bacon
Steps
Put into the bowl water (warm), flour and salt: 10 sec. speed 7.
Then: 5 min. speed Knead.
Transfer the dough into a lightly oiled bowl, cover with cling film and place in a warm spot.
Allow to rise for at least an hour or until doubled.
Remove the risen dough from bowl and form 8 - 10 balls.
Place on a baking tray, lined with baking paper, and allow to rise for other 30 minutes.
In a separate bowl combine the bacon (small diced) and cheese.
Slightly flatten each ball with your palm and top each roll with the cheese and bacon mixture.
Bake in the preheated oven at 350°F for approximately 30 - 40 minutes.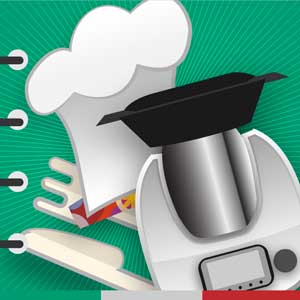 Recipes For Thermomix