Cheese potato pancakes
Compatibile with Thermomix TM5 and TM31
Ingredients
3 onion
18 oz potatoes (peeled)
1 oz cheddar
1 oz grated cheese
½ tsp garlic powder
1 oz plain flour
2 eggs
to taste chives
1 tsp salt
to taste pepper
Steps
Put into the bowl potatoes (roughtly chopped) and onions: 10 sec. speed 5.
Transfer the potatoes mix into a kitchen towel and squeeze as much liquid as you possible can.
Put the potatoes mix back into the bowl and add all ohers ingredients: 30 sec. speed 3 reverse.
Check for a well combined result (should stay together in your hand when you squeeze a small amount together). If needed (too wet) add 1 tbsp of flour.
Heat a frying pan over medium heat and melt a small piece of butter.
Drop on the frying pan a medium ladle of the mixture, flatten slightly with the back of a spoon and cook for 3 minutes on each side (until golden and crunchy).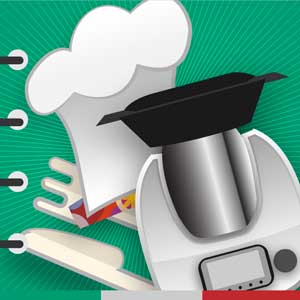 Recipes For Thermomix