Chicken burgers
Compatibile with Thermomix TM5 and TM31
Ingredients
1 shallot
1 (small) carrot
1 courgettes
2 breasts chicken
1 eggs
1 tbsp yellow mustard
7 oz breadcrumbs
1 tbsp soy sauce
to taste parsley
to taste salt
to taste pepper
Steps
Put into the bowl shallot, carrot and zucchini (roughly chopped): 4 sec. speed 4.
Add chicken in pieces: 10 sec. speed 8.
Check the result and continue if you like it more minced.
Add egg, mustard, breadcrumbs, soy sauce, parsley, salt and pepper: 1 min. speed 2 reverse.
Check for a completely combined result, if needed add more breadcrumbs.
Transfer the mixture on a bench and shape into burgers of desired size.
Transfer into the fridge for at least 30 minutes then cook.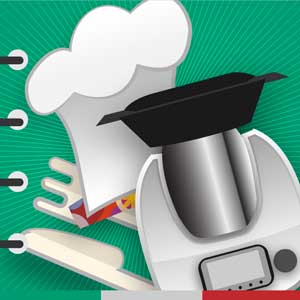 Recipes For Thermomix