Chimichurri sauce
Compatibile with Thermomix TM5 and TM31
Ingredients
1 oz parsley
4 cloves garlic
4 stalks (fresh) oregano
½ tsp chilli flakes
1 oz red wine vinegar
½ tsp salt flakes
to taste pepper
4 oz olive oil
Steps
Put into the bowl parsley, garlic, oregano and chilli flakes: 4 sec. speed 7.
Add red wine vinegar, salt and pepper: 4 sec. speed 7.
Scrape down the sides of the bowl and, at speed 6, slowly pour the oil through the lid hole: 1 min. speed 6.
Transfer into a small bowl and serve with meat.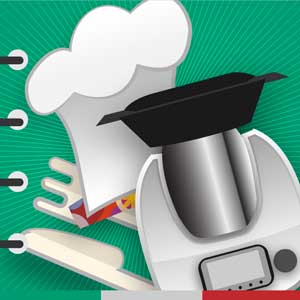 Recipes For Thermomix