Chocolate almond fudge
Compatibile with Thermomix TM5 and TM31
Ingredients
3 oz slivered almonds
12 oz condensed milk
18 oz dark chocolate
Steps
Put into the bowl the almonds: 3 sec. speed 8.
Transfer the crushed almonds on a tray, lined with baking paper, and bake at 350°F until lightly roasted.
Put into the empty bowl condensed milk and chocolate (chopped): 2 min. 120°F speed 2.
Check for a creamy and fully melted result.
Allow the mixture to cool to room temperature then pour into the 8 inch x 8 inch square tray, lined with baking paper.
Sprinkle the roasted almonds over the top and push into fudge slightly.
Put into the fridge for at least 4 hours before cutting and serve.
Place the fudge upside down and cut with a warm sharp knife.
Serve at room temperature.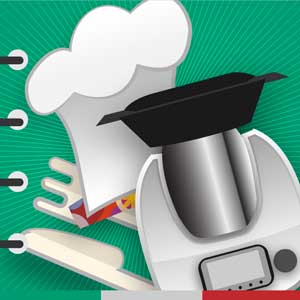 Recipes For Thermomix