Chocolate mousse
Compatibile with Thermomix TM5 and TM31
Ingredients
7 oz dark chocolate
7 oz heavy cream
4 eggs
1 tbsp sugar
pinch salt
Steps
Put chocolate (chopped) into the bowl: 10 sec. speed 6.
Add 50 g of the cream and melt: 4 min. 120°F speed 2.
Add the egg's yolks: 15 sec. speed 4.
Transfer the mixture into a separate bowl and set aside.
Place the butterfly into the bowl (dry and cleaned) and add the remaining cream: 1 min. speed 3.
Pour the whipped cream into a separate bowl.
Clean and dry the bowl another time and place the butterfly, add whites, sugar and a pinch of salt: 4 min. speed 3.
Add the chocolate mixture and the whipped cream: 20 sec. speed 3.
Pour the mixture into the glasses and put in the frige for at least 3 hours before serve.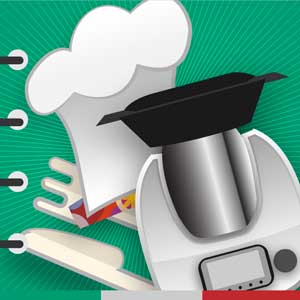 Recipes For Thermomix