Coconut biscuits
Compatibile with Thermomix TM5 and TM31
Ingredients
4 oz butter
4 oz sugar
2 eggs
6 oz self raising flour
3 oz coconut flour
Steps
Place the butterfly into the bowl (dry and cleaned) and add butter (softned) and sugar: 30 sec. speed 3.
Scrape down the sides of the bowl and repeat: 10 sec. speed 3.
Check for a creamy result and eggs: 20 sec. speed 4.
Remove butterfly and add flour and coconut flour: 50 sec. speed Knead.
With a spoon place the mixture onto a baking trays, lined with baking paper.
Bake in the preheated oven at 375°F for 15 minutes (until golden brown).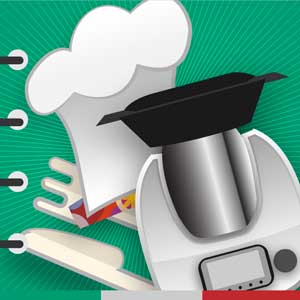 Recipes For Thermomix