Easy coconut fruitcake
Compatibile with Thermomix TM5 and TM31
Ingredients
5 oz self raising flour
3 oz cocoa powder
3 oz sugar
1 oz coconut oil
9 oz milk
For the icing
3 oz icing sugar
2 tbsp lemon juice
Steps
Put all ingredients into the bowl: 10 sec. speed 5.
Pour the mixture into the loaf pan, well greased with butter.
Bake in the preheated oven at 350°F for 35 minutes (until slightly golden).
Set aside the fruitcake and allow to cool.
Meanwhile combine icing sugar and 1 tbsp of the lemon juice in a bowl.
Once the fruitcake is cooled, pour the icing over all the top.
Allow to rest for 1 hour then serve.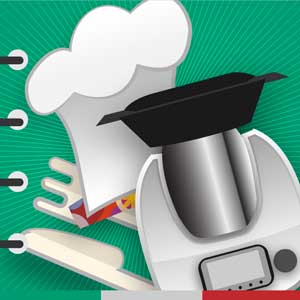 Recipes For Thermomix