Falafel
Compatibile with Thermomix TM5 and TM31
Ingredients
half onion
2 cloves garlic
14 oz (cenned) chickpeas
2 tbsp parsley
2 tbsp breadcrumbs
2 tbsp plain flour
1 tsp cumin powder
to taste salt
to taste pepper
q.s. olive oil
Steps
Put into the bowl onion, garlic, chickpeas, parsley, breadcrumbs, flour and cumin: 30 sec. speed 5.
Scrape down the sides of the bowl and add salt and pepper: 30 sec. speed 5.
Form falafel into balls and place onto a baking tray lined with baking paper.
Brush both sides of the falafel with oil and bake in the preheated oven at 350°F for 45 minutes (turn the falafel balls halfway through baking).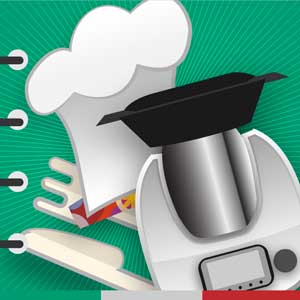 Recipes For Thermomix