Ghoulish mashed potatoes
Compatibile with Thermomix TM5 and TM31
Ingredients
18 oz potatoes
6 oz milk
a pinch salt
2 oz butter
1 oz parmesan
some peas
Steps
Put into the bowl potatoes (diced), milk and salt: 30 min. 195°F vel. 1.
Add butter and cheese: 1 min. vel. 4.
Set aside to rest then transfer in fridge for 1 hour.
Transfer the mixture into a pastry bag with large nozzle.
Create the ghosts on a serving plate and decorate each with 2 peas.
Let it rest in fridge until needed to serve.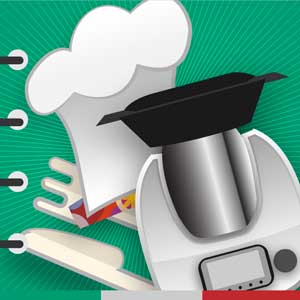 Recipes For Thermomix