Golden syrup dumplings
Compatibile with Thermomix TM5 and TM31
Ingredients
5 oz self raising flour
2 oz butter
1 tsp sugar
4 oz milk
18 oz water
3 oz sugar
5 tbsp golden syrup
Steps
For the dumplings
Put into the bowl self raising flour and butter (diced): 8 sec. speed 6.
Check for a breadcrumb type consistency result.
Add sugar and milk: 10 sec. speed 4.
Check for a just combined result, do not overmix or your dumplings will be too dense.
Roll a tablespoon of mixture into a ball and create all the dumplings.
Leave dumplings to rest into the fridge.
For the sauce
Put water, sugar and golden syrup into a large saucepan over medium heat.
Stir to dissolve the sugar and bring to the boil.
Put carefully the dumplings into the sauce, turn down heat and cook for 15 minutes until dumplings are cooked through.
Serve the dumplings with ice cream.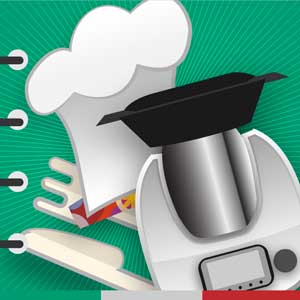 Recipes For Thermomix