Halloween ghost meringues
Compatibile with Thermomix TM5 and TM31
Ingredients
3 whites eggs
10 oz sugar
to taste (extract) vanilla
q.s. (melted) dark chocolate
Steps
Put into the bowl sugar: 10 sec. speed 10.
Place the butterfly into the bowl and add egg's whites: 7 min. 37° speed 2.
Let the bowl to rest and cold down, add vanilla extract then continue: 7 min. speed 2.
Fill a pipping bag and form the ghost meringues on a tray.
Bake in the preheated oven at 210°F for at least 90 minutes (check it every 10 minutes after the first 90 minutes, it depends by the meringues size).
Allow to cool down in the oven with open door then decorate the eyes with the melted chocolate.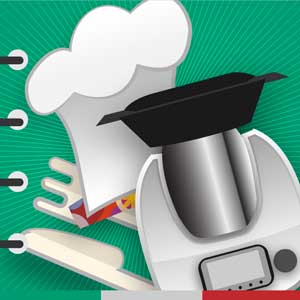 Recipes For Thermomix