Ham and cheese rolls
Compatibile with Thermomix TM5 and TM31
Ingredients
1 oz butter
2 cups self raising flour
3/4 cup milk
1/4 cup mayonnaise
1 cup (grated) cheddar
5 oz ham
For to brush
2 tbs milk
to taste poppy seeds
Steps
Put into the bowl flour and butter: 10 sec. speed 5.
Add milk: 2 min. speed Knead.
Sprinkle flour over a board and stretch the dough into a 1 cm thick sheet.
Spread mayonnaise and grated cheddar all over the dough.
Lay over shaved ham and roll up the dough.
Cut the roll into 3 cm slices and put them on a tray, lined with baking paper.
Brush the rolls with milk and poppy seeds and bake for 20 minutes at 390°F (until golden).
Allow the rolls to cool on a wire rack and serve.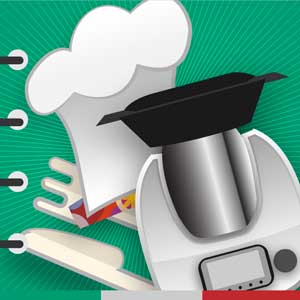 Recipes For Thermomix