Ham and quark mini quiches
Compatibile with Thermomix TM5 and TM31
Ingredients
12 slices smoked ham
4 eggs
4 (egg white) eggs
500 g quark
1 tsp onion powder
1 tsp garlic powder
1 tsp oregano dried
80 g mushroom
12 tomatoes
to taste parmesan
Steps
Lightly grease with oil a 12 muffin tray and line each with an ham slice.
Put into the bowl whole eggs and egg whites, quark, onion powder, garlic powder and oregano: 30 sec. speed 5.
Add sliced mushrooms: 20 sec. speed 2 reverse.
Pour the mixture in the muffins tray on the ham and garnish with tomato slices and parmesan.
Bake in the preheated oven for 40 minutes at 350°F until golden brown.
Let the mini quiches to rest for 10 minutes before serve.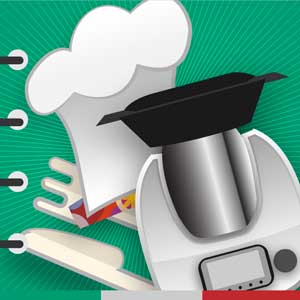 Recipes For Thermomix