Hearty vegetable soup
Compatibile with Thermomix TM5 and TM31
Ingredients
1 oz pine nuts
2 cloves garlic
4 oz olive oil
1 tsp basil
1 tsp salt
1 (medium) onion
5 oz celery
7 oz sweet potato
200 g potatoes
5 oz carrot
4 oz tomato paste
21 oz water
2 oz vegetable stock
Steps
Put into the bowl pine nuts, one garlic clove, olive oil, basil leaves and salt: 10 sec. speed 10.
Set aside in a small bowl.
Put into the bowl chopped onion and another garlic cloves: 1 sec. speed 6.
Scrape down the sides of the bowl and add some more oil (1 oz): 6 min. 250°F speed Soft reverse.
Add celery, sweet potato, potato and carrot all diced plus tomato paste, water and stock: 40 min. 210°F speed 1 reverse.
Add pine nuts and basil pesto from the small bowl: 20 sec. speed 1 reverse.
Serve in soup bowls and add parmesan to taste.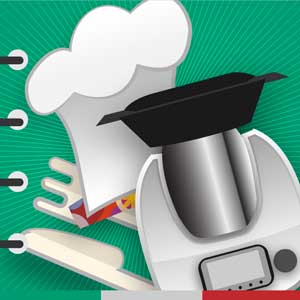 Recipes For Thermomix