Honey pancake bites
Compatibile with Thermomix TM5 and TM31
Ingredients
1 oz butter
5 oz plain flour
1 tsp baking powder
1 eggs
5 oz buttermilk
2 tsp cinnamon
2 oz honey
Steps
Put into the bowl the butter and melt: 1 min. 120°F speed 2.
Add flour, baking powder, eggs, buttermilk, cinnamon and honey: 30 sec. speed 4.
Check for a creamy and well combined result and put into a squeeze bottle.
Line a tray with baking paper and squeeze a small amounts of batter (the size of a coin) on the baking paper leaving space between each one.
Bake in the preheated oven at 350°F for approximately 5 minutes (until cooked through).
Alternatively can cook in a heated frying pan over medium heat, 30 seconds on each side.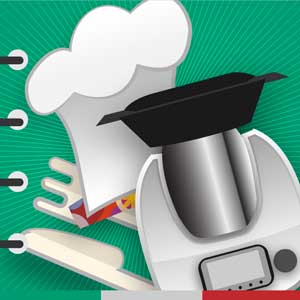 Recipes For Thermomix