Hot chicken wings
Compatibile with Thermomix TM5 and TM31
Ingredients
½ tsp pepper
½ tsp garlic powder
½ tsp cumin
½ tsp cayenne pepper
½ tsp sweet paprika
1 tsp dried basil
1 oz corn flour
1 oz water
20 wings chicken
4 cups water
Steps
Chop the chicken wings into three pieces each and remove wing tips.
Put into a large ziplock bag all the spices and the herbs and shake.
Add the chopped wings and shake well to coat the wings.
Mix in a separate cup the water and the corn flour and pour on the wings in the ziplock bag.
Seal and ensure the wings are completely coated with the mixture.
Transfer the ziplock bag in the fridge and let it rest for at least 8 hours.
Put into the bowl the water and place the marinated wings into the lower dish of the Varoma: 30 min. temp. Varoma speed 2.
Once done, transfer the wings on a tray, lined with baking paper, and bake in the preheated oven for 10 minutes at 430°F until crispy.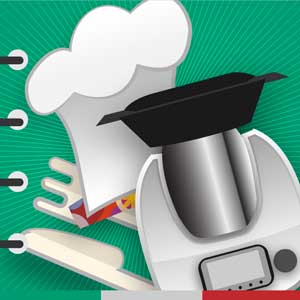 Recipes For Thermomix