Lamingtons
Compatibile with Thermomix TM5 and TM31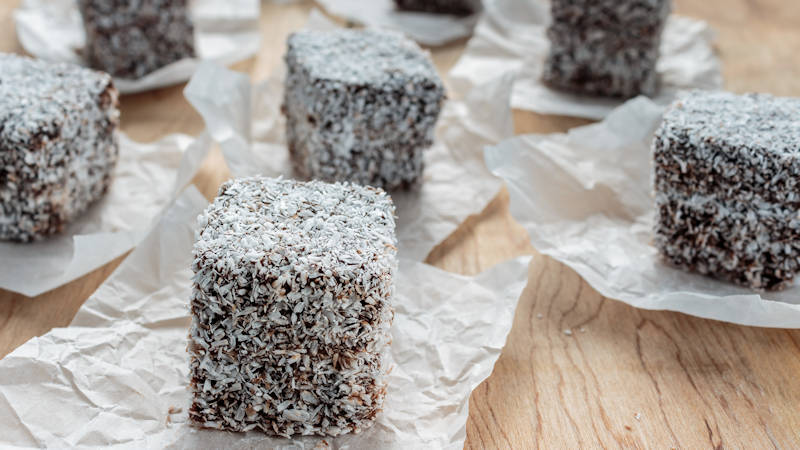 20 cm / 8 inch square tin
Ingredients
For lamingtons
4 oz sugar
4 eggs
1 tsp (extract) vanilla
2 oz unsalted butter
4 oz plain flour
For icing
1 oz unsalted butter
5 oz milk
18 oz icing sugar
2 oz cocoa powder
q.s. dessicated coconut
Steps
For lamingtons
Put sugar into the bowl: 10 sec. speed 10.
Place the butterfly into the bowl and add eggs: 7 min. 105°F speed 3.
Add vanilla and butter: 10 sec. speed 4.
Remove butterfly and add flour: 10 sec. speed 4.
Pour into the tin, lined with baking paper.
Bake in the preheated oven at 350°F for 30 minutes (until golden).
Allow to cool down and transfer into the fridge for 30 minutes.
For icing
Put into the bowl butter and milk: 4 min. 180°F speed 2.
Add icing sugar and cocoa: 30 sec. speed 4.
Transfer cocoa icing into a bowl and cut the cake into 20 equal sized squares.
With a tongs, dip each piece of cake into icing and cover it completley.
Roll each the piece of cake into dessiccated coconut and transfer on a tray lined with baking paper.
Allow icing to rest al least 1 hour before serving.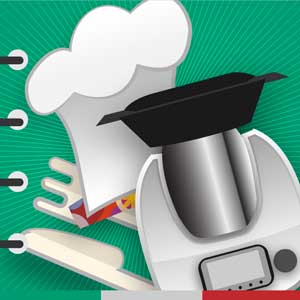 Recipes For Thermomix