Light lemon fruitcake
Compatibile with Thermomix TM5 and TM31
Ingredients
1 rind lemon
4 oz butter
3 eggs
1 tsp (extract) vanilla
1 cup sugar
1½ cups plain flour
½ tsp baking powder
½ tsp bicarb soda
½ cup milk
For the lemon icing
1¼ cups icing sugar
2 tbsp lemon juice
Steps
Put into the bowl the lemon rind: 10 sec. speed 9.
Add butter (softened): 30 sec. speed 5.
Add eggs and vanilla extract: 30 sec. speed 5.
Add sugar, flour, baking powder and bicarb soda: 20 sec. speed 4.
Add milk: 30 sec. speed 4.
Check for a creamy and smooth result and pour the mixture into the pan, lined with baking paper.
Bake in the preheated oven at 320°F for 50 minutes (test with a skewer).
Remove the cake from the oven and let it cool completely.
Prepare the lemon icing
Mix in a separate bowl the icing sugar and the lemon juice until creamy and smooth.
Spread the icing all over the cake.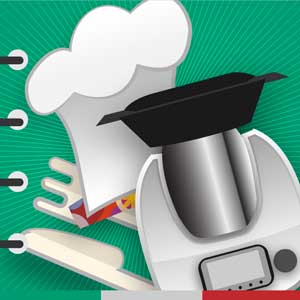 Recipes For Thermomix