Nutella Pancakes
Compatibile with Thermomix TM5 and TM31
Ingredients
5 oz self raising flour
1 oz sugar
1 tsp (extract) vanilla
4 oz chocolate-hazelnut spread (Nutella)
9 oz milk
1 eggs
Steps
Put into the bowl flour, sugar, vanilla, Nutella, milk and the egg: 30 sec. speed 5.
Check for a creamy and well combined result.
Heat a frying pan over medium heat and melt a small piece of butter.
Pour on the frying pan a small ladle of the mixture and cook for 30 seconds on each side.
Serve the pancakes with fresh fruits.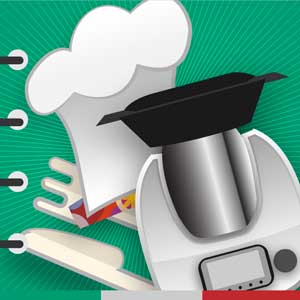 Recipes For Thermomix