Parmesan feta and olive pinwheels
Compatibile with Thermomix TM5 and TM31
Ingredients
1 oz parmesan
2 oz black olives
2 oz feta cheese
1 oz pine nuts
1 sheet puff pastry
For to brush
1 oz milk
to taste sesame seeds
Steps
Put into the blow the parmesan cheese: 10 sec. speed 8.
Set aside in a separate bowl.
Put into the empty bowl olives, feta and pine nuts: 10 sec. speed 5.
Scrape down the sides of the bowl and repeat until well combined: 15 sec. speed 5.
Stretch the puff pastry and spread it with the olives mixture.
Roll the puff pastry and cut to form wheels.
Transfer the wheels on the tray, lined with baking paper lightly brush with milk and sprinkle over seeds.
Bake in the preheated oven for 10 - 15 minutes at 390°F (or until lightly golden and crispy).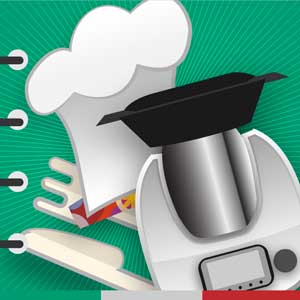 Recipes For Thermomix