Pumpkin pancakes
Compatibile with Thermomix TM5 and TM31
Ingredients
9 oz (diced) pumpkin
6 oz milk
8 oz plain flour
2 oz butter
3 oz maple syrup
1 eggs
1 tsp baking powder
2 tsp cinnamon
1 pinch salt
Steps
Put into the bowl the pumpkin: 5 sec. speed 7.
Scrape down the sides of the bowl and add milk: 3 min. 210°F speed 2.
Add flour, butter, maple syrup, egg, baking powder, cinnamon and salt: 10 sec. speed 6.
Check for a creamy and well combined result, if needed add more milk or more flour.
Heat a frying pan over medium heat and melt a small piece of butter.
Pour on the frying pan a small ladle of the mixture and cook for 30 seconds on each side.
Pour with maple syrup, butter and cinnamon and serve.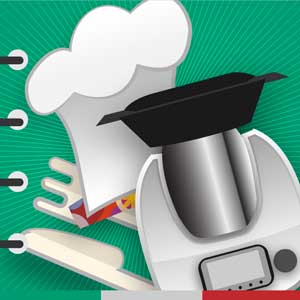 Recipes For Thermomix