Salmon and quinoa burger
Compatibile with Thermomix TM5 and TM31
Ingredients
18 oz (fillets) salmon
2 spring onion
to taste parsley
1 lemon
1 eggs
a pinch salt
to taste pepper
as needed breadcrumbs
as needed sesame seeds
as needed quinoa seeds
Steps
Put into the bowl salmon, spring onions, parsley, lemon juice, egg, salt and pepper: 5 sec. speed 8.
Check for a well combined result and add bread crumbs if needed.
Divide in 8 patties and coat in bread crumbs, sesame and quinoa seeds.
Trasfer in fridge to rest.
Cook in a pan with little oil over until crisp and golden.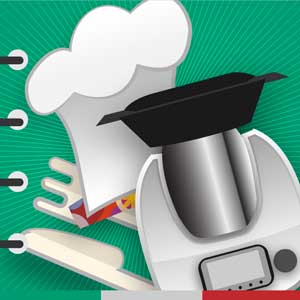 Recipes For Thermomix