Spinach and ricotta rolls
Compatibile with Thermomix TM5 and TM31
Ingredients
4 oz parmesan
18 oz ricotta
4 oz (baby leaves) spinach
1 eggs
1 tsp nutmeg
to taste salt
to taste pepper
2 sheets puff pastry
to taste sesame seeds
For to brush
1 eggs
Steps
If needed, put parmesan cheese into the bowl and grate: 10 sec. speed 9.
Add into the bowl ricotta, spinach leaves, the egg, nutmeg, salt and pepper: 30 sec. speed 4.
Stretch the puff pastry and layer on the spinach mixture.
Rolls up the puff pastry sheets and cut each roll into rolls (approx 12 from each sheet).
Line the rolls on two trays, lined with baking paper, brush to taste with another egg and sprinkle with sesame seeds if desired.
Bake in the preheated oven for 30 minutes at 410°F (until golden and crispy).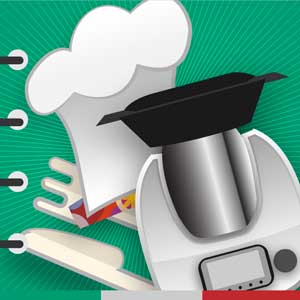 Recipes For Thermomix