Steamed honey mustard chicken
Compatibile with Thermomix TM5 and TM31
Ingredients
For the chicken and the vegetables
8 (baby) potatoes
2 carrot
to taste broccoli
2 courgettes
to taste salt
to taste pepper
2 large breasts (sliced in 4) chicken
4 cups water
For the mustard sauce
10 oz single cream
2 tbsp honey
1 tbsp seeded mustard
1/2 tbsp yellow mustard
to taste salt
to taste pepper
1/2 tbsp corn flour
1 tbsp (hot) water
Steps
For the mustard sauce
Put into the bowl all ingredients except cornflour and water: 10 min. 210°F speed 2.
Combine cornflour and hot water and add to the bowl through the top: 2 min. 210°F speed 2.
Check for a creamy and smooth result, for a more thicker sauce continue for some minutes or add another tbsp of cornflour.
Set aside.
For the chicken and the vegetables
Put potatoes into the Varoma.
Sprinkle a little salt and pepper on both sides of the chicken slices and place them on the Varoma tray.
Pour water into the bowl, place Varoma and cook: 8 min. temp. Varoma speed 3.
Put carrots, broccoli and zucchini sliced in the Varoma with the potatoes and continue: 12 min. temp. Varoma sepped 3..
Check that chicken and potatoes are cooked, continue for some minutes if needed.
Transfer the chicken in a serving plate, add vegetables, pour mustard sauce all over the chicken and serve.
Notes
You can add (or use) any kind of seasonable vegetable at your taste (like string beans, capsicums, etc.).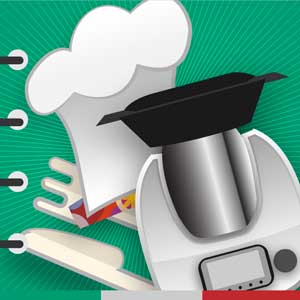 Recipes For Thermomix