Strawberry and cherry jam
Compatibile with Thermomix TM5 and TM31
Ingredients
10 oz (pitted) cherries
10 oz strawberries
1 (granny smith) apples
10 oz sugar
1 tsp vanilla
Steps
Put into the bowl cherries and strawberries.
Peel the apple and add the apple pulp (removing the core by slicing the pulp away from the apple).
Add the sugar and the vanilla extract (to taste): 5 sec. speed 6.
Put the steaming basket upside down on top to help catch any spatters: 35 min. temp. Varoma speed 2.
Check the density by using a cold saucer and putting on it a teaspoon of jam.
If needed continue to cook some minutes: 10 min. temp. Varoma speed 2.
Transfer the hot jam into the glass jars, close ermetically and turn upside down until completely cold.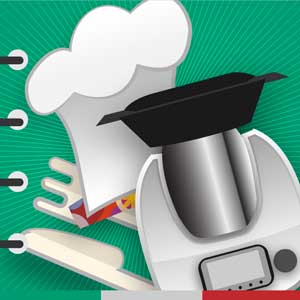 Recipes For Thermomix