Strawberry and honey ice cream
Compatibile with Thermomix TM5 and TM31
Ingredients
14 oz (frozen) strawberries
2 oz honey
4 oz natural yogurt
To decorate
to taste (fresh) strawberries
Steps
Put into the bowl frozen strawberries, honey and yogurt: 30 sec. speed 9.
Scrape down the sides of the bowl and repeat: 20 sec. speed 9.
Check for a creamy and smooth result, repeat one more time if needed.
Spoon the ice cream into serving bowls and decorate (to taste) with fresh strawberries.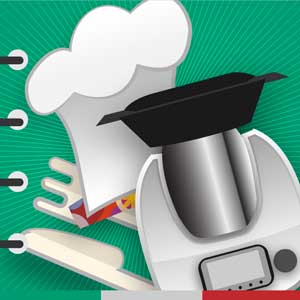 Recipes For Thermomix