Strawberry crumble cake
Compatibile with Thermomix TM5 and TM31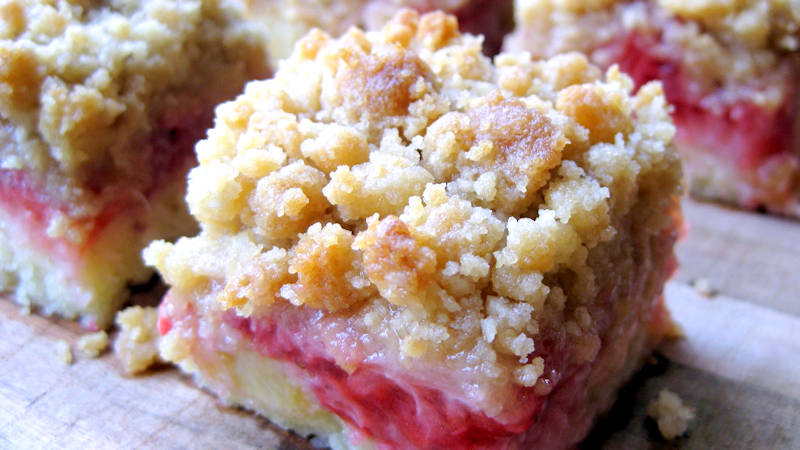 Springform 22 cm / 9 inch
Ingredients
For the base
9 oz bakers flour
4 oz unsalted butter
4 oz sugar
1 eggs
1 tbsp (extract) vanilla
For the crumble
4 oz hazelnuts
4 oz brown sugar
5 oz bakers flour
4 oz unsalted butter
For the filling cream
9 oz cream cheese
2 oz sugar
18 oz strawberries
Steps
Wash and clean the strawberries, cut into dices and set aside.
For the base
Put into the bowl flour, butter (softened), sugar, the egg and the vanilla extract: 50 sec. speed 4.
Take the dough (will be a little crumbled), compact it by hands, wrap with cling film and transfer into the fridge to rest for 30 minutes.
For the crumble
Put into the bowl the hazelnuts and crush: 10 sec. speed 9.
Add sugar, flour and butter: 40 sec. speed 4.
Check for a very crumbled result and set aside.
For the filling cream
Place the butterfly into the bowl and add cream cheese and sugar: 30 sec. vel. 2.
Set aside.
For the cake
Take the dough from the fridge and roll out into the spring form.
Pour over the base the filling cream and smooth over with the back of a spoon.
Strew the strawberries over the cream and finish with a layer of crumble (well crumbled over by hands).
Bake in the preheated oven at 350°F for 40 minutes (until golden brown).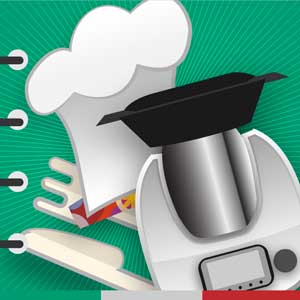 Recipes For Thermomix