Potato, lime and coconut soup
Compatibile with Thermomix TM5 and TM31
Ingredients
2 (medium) sweet potato
1 onion
2 carrot
1 zest lime
400 ml coconut milk
1 tbs coriander
to taste salt
to taste pepper
Steps
Put into the bowl potatoes, onion and carrots (all diced).
Add water until vegetables almost covered: 25 min. 210°F speed 3 reverse.
Add the lime zest and coconut milk: 1 min. 210°F speed 5 reverse.
Allow the mixture to rest for a couple of minutes then: 20 sec. speed 6.
Check for a smooth result, add salt and pepper, stir through coriander and serve.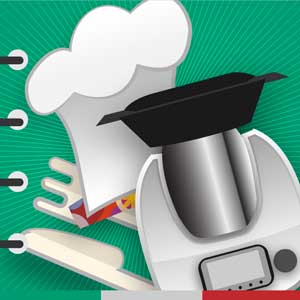 Recipes For Thermomix