Toblerone cheesecake
Compatibile with Thermomix TM5 and TM31
Ingredients
9 oz chocolate biscuits
4 oz butter
18 oz (softened) cream cheese
1 tsp (essence) vanilla
2 oz heavy cream
3 oz sugar
7 oz toblerone
4 oz (to decorate) toblerone
Steps
Put into the bowl biscuits: 10 sec. speed 5.
Add butter: 1 min. speed 9.
Transfer the mixture into the springform (lined with baking paper) and heavy press with the back of a spoon.
Set aside into the fridge to rest for 30 minutes.
Put into the bowl (not cleaned) cream cheese: 10 sec. speed 5.
Scrape down the sides of the bowl and add vanilla and sugar: 20 sec. speed 5 (until smooth).
Scrape down and add heavy cream and melted toblerone: 1 min. speed 4. (until creamy and smooth).
Transfer the mixture on the biscuits base, smooth the top and sprinkle the shaved toblerone over the top.
Place into the fridge to set for at least 8 hours.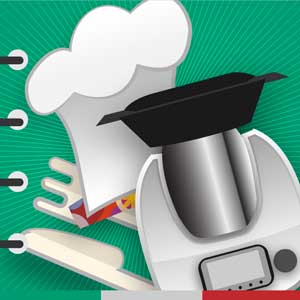 Recipes For Thermomix