Tortillas
Compatibile with Thermomix TM5 and TM31
Ingredients
12 oz bakers flour
6 oz water
2 oz olive oil
1 tsp salt
Steps
Put into the bowl llour, water, oil and salt: 30 sec. speed 5.
Then: 3 min. speed Knead.
Allow the dough to rest for 15 minutes then divide it into 8 pieces.
Roll out each piece of dough into thin circles very thin (they will cook quickly).
Place a large frying pan on a medium heat and start cooking tortillas on it.
They must cook for about two minute on each side (once they start bubbling, flip it over).
They must be cooked but still soft and flexible.
Stack the cooked tortillas on a plate while cooking others, they will remain warm.
The tortillas are ready to roll with your favorite filling.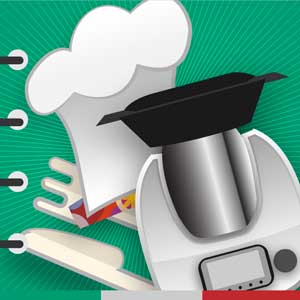 Recipes For Thermomix