White chocolate muffins
Compatibile with Thermomix TM5 and TM31
Ingredients
7 oz white chocolate
4 oz sugar
10 oz self raising flour
9 oz milk
2 eggs
4 oz butter
1 tsp (essence) vanilla
1 tsp baking powder
Steps
Cut chocolate into chunks and put into bowl.
Add sugar and eggs: 3 min. speed 4.
Add flour, milk, butter (better if melted), vanilla and baking powder: 2 min. speed 3.
Wrap a muffin tin with cases and fill each muffin case for 3/4 and bake in the preheated oven at 350°F for 25 minutes.
Allow to cool slightly before carefully removing from tray and serve.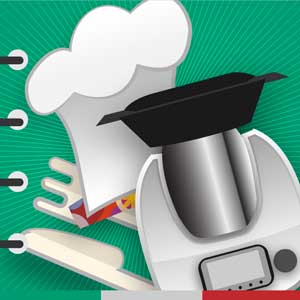 Recipes For Thermomix